Kiki Astor
Romance Author and Ex Rich Person
Kiki Astor is the author of Stick and Ball, set in the elite playground that is Montecito, California and Meat my Fish, set in tropical St Barth.
Her upcoming romance novels are set in wealthy enclaves such as Gstaad, St. Tropez, Greenwich, Beverly Hills, Middleburg, and Napa Valley.
Kiki lives a geographically confused but rich life with her delightful husband, mortified children, and incredibly demanding lap dog.
When she isn't penning slightly naughty stories, she keeps herself busy doling out rich life, Old Money, and etiquette advice on TikTok as everyone's favorite Auntie Kiki.
Have burning question about highfalutin manners and the lifestyle and mores of the .01%? 
Who doesn't like free books?
What is your EXACT old money aesthetic?
Old money, new money, or no money, everyone's got an #oldmoneyaesthetic that's right for them- what's yours?
Pssst… Did someone say SHOPPING? Check out Auntie Kiki's Amazon shop for all the old money aesthetic goodies your little heart desires, darling?
Which old money paint color is right for your space?
Cottage, mansion, or apartment, everyone's got an #oldmoneyaesthetic paint that's right for them- what's yours?
Which Kiki Astor Book should you read first?
Auntie Kiki's books are all a while lot of fun…but which one should you read first? Take the quiz and find out!
Stick and Ball
Ashley Miller left behind her horse farm in Montana to escape her violent, controlling husband and took a Greyhound bus to paradise. But she's an inexperienced country girl- not equipped for the kind of games people play in the wealthy enclave of Montecito, California. Soon, Ashley meets her Prince Charming. But he's a hot to trot Argentine polo champion who is by all accounts a player in both senses of the word. Could Ashley be blamed for deciding to play it safe with another guy, one who seems like a real gentleman? Too bad he's an actual prince. Too bad he's very married. Too bad Ashley doesn't realize that- until it's too late.
Horses, polo, passion, a gorgeous setting, and royals behaving badly…this book has them in spades.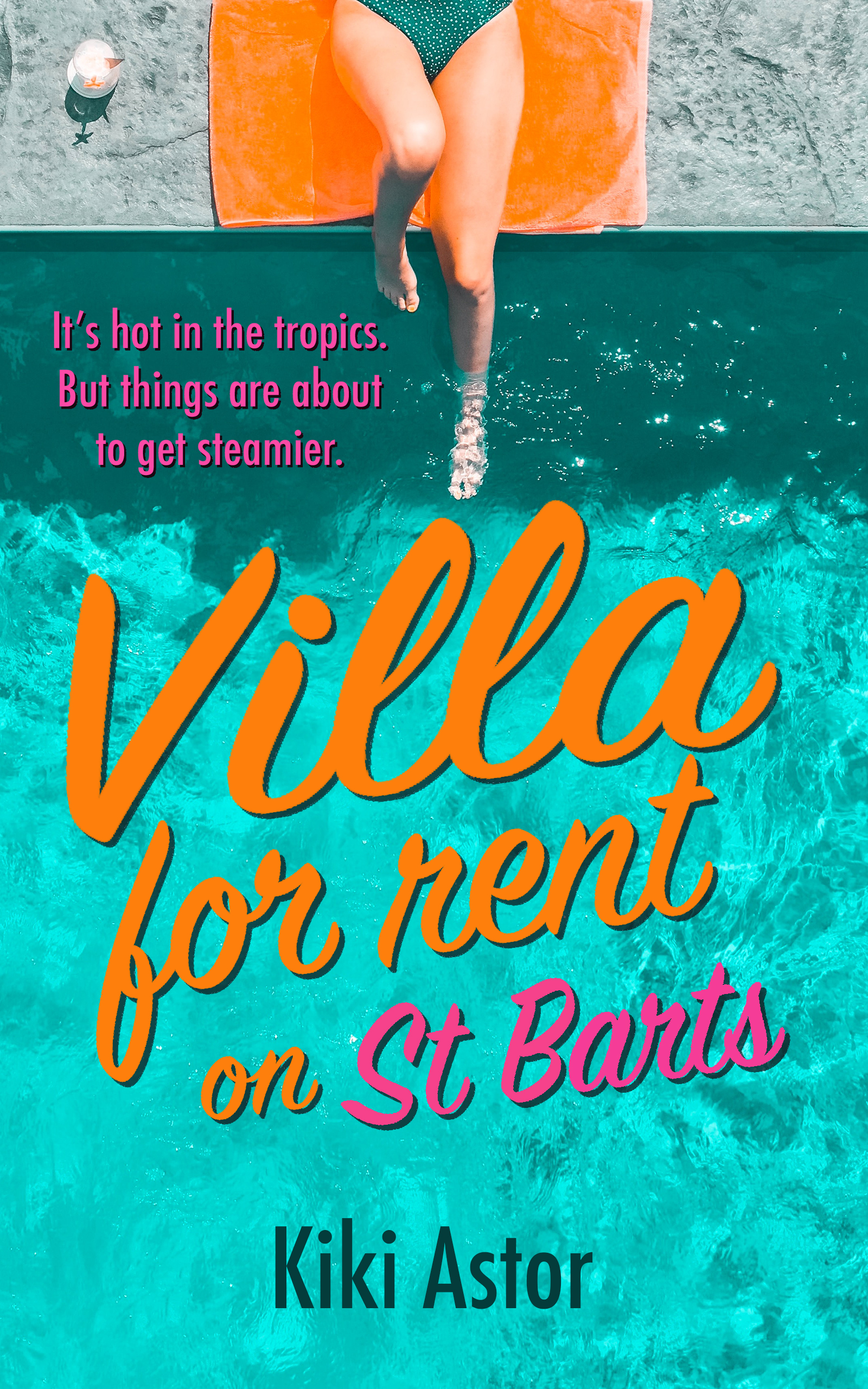 Villa For Rent on St Barts
When Brooke finds out her husband has not only been cheating on her, but has spent all their money, she has limited options. Deciding to stay behind on the chic tropical island of St Barts, where she owns a luxurious vacation home, seems like a no brainer. But she won't be on vacation: Brooke needs to rent out the house and act as house manager and private chef to make ends meet. Between difficult clients and the psycho billionaire next door who will not hesitate to use illegal and dangerous tactics to buy the house out from under her, Brooke is having a tough time.
The one bright spot is Antoine, the local meat and fish purveyor, who is ever-helpful and oh so easy on the eyes. But why does he always seem to be around when there's trouble?
Low Season in St Tropez
 Seen from the outside, curvy, charming yacht designer Constance Morgan lives a glamorous, international life. But in reality, it's not smooth sailing. Whether it's due to her ADHD or to her checkered romantic past, when it comes to her job and relationships, she finds that sometimes, it's easier to just cut and run. Constance needs a change of tack before her career ends up dead in the water. When she's assigned a challenging project in St Tropez in the winter, she dreads being cold, bored, and lonely. Except that Constance's ex boyfriend, Lorenzo, AKA the man who broke her heart, just happens to be in town. Will Constance be able to navigate the most important project of her career, while trying to protect her heart from the man she's still irresistibly drawn to?
Anchors away! You'll love this romantic tale full of escapism AND forced proximity.
Kiki Astor's Big Book of Etiquette
It is a truth universally acknowledged, that the simple rule for having good manners is: Don't be an *sshole. But of course, it isn't always so easy to do that. Auntie Kiki's helpful and cheeky tome will help readers to navigate the world of etiquette, including awkward social situations, difficult people, and the ever-important question of what to wear ot any event. Filled with no-nonsense advice that is both historical and modern, and full of charming illustrayions, this book will make a delightful gift for graduation, weddings, or the holidays.
 How are your manners, really?
Are you an etiquette maven, or have you dropped your pedigree papers?
-Keeps you right there until the end- then leaves you wanting more. -Christine D.
-Entertaining AF. -Gabbi S.
-Smart, spicy, addictive fun. Kiki Astor is the new Jackie Collins. -Anna E.B.
-I literally galloped through this steamy romp of a book! -Georgia G.
-Peeks into the lives of the ultra rich, horses, and royal tittle-tattle. -Christiane B.T.
Auntie kiki's blog
Old money lifestyle & aesthetic, etiquette tips, and inspiration.
To clink, or not to clink: the etiquette of gracious toasting The history of clinking glasses Ah, the art of clinking glasses, a gesture as...
read more